Aaron Lockett - Kansas State 2023 Season Legacy Award Winner
Aaron DaRon Lockett (born September 6, 1978) is a former American football and Canadian football wide receiver and return specialist in the National Football League (NFL) for the Tampa Bay Buccaneers, San Francisco 49ers, and in the Canadian Football League (CFL) for the Ottawa Renegades and BC Lions. He played college football at Kansas State University where he set school and Big 12 Conference football and track and field records. His brother Kevin Lockett and nephew Tyler Lockett also played wide receiver at Kansas State where they also set records.
Theodore Ginn Jr. (born April 12, 1985) is a former American football wide receiver who played in the National Football League (NFL) for 14 seasons with the Miami Dolphins, San Francisco 49ers, Arizona Cardinals, Carolina Panthers, New Orleans Saints, and Chicago Bears.
Ginn played college football at Ohio State, and was drafted by the Dolphins ninth overall in the 2007 NFL Draft.
Clifford Branch Jr. Highlights
Clifford Branch Jr. (August 1, 1948 – August 3, 2019) was an American professional football player who was a wide receiver with the Oakland/Los Angeles Raiders during his entire 14-year National Football League (NFL) career. He won three NFL championships with the Raiders in Super Bowl XI, XV and XVIII. He was selected by the Raiders in the fourth round of the 1972 NFL Draft after playing college football for the Colorado Buffaloes.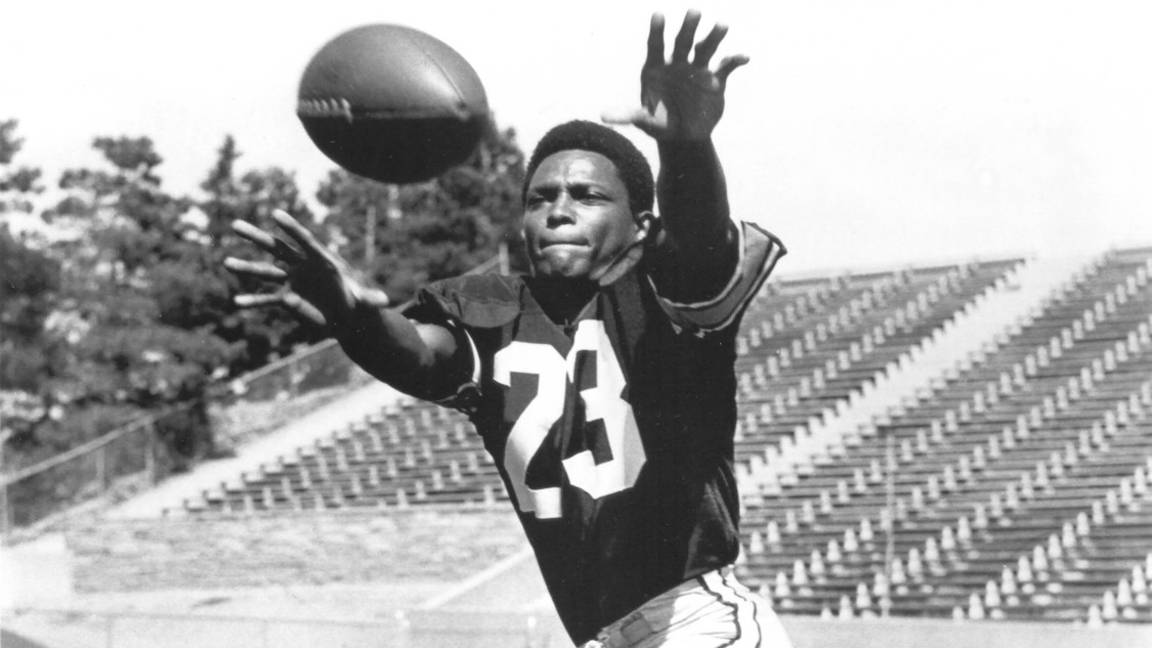 Branch attended college at the University of Colorado Boulder, where he was a sprinter on the track team and a receiver on the football team.[1] In football with the Buffaloes in 1970, he caught 23 passes for 355 yards, had 22 carries for 119 yards and one touchdown. In 1971, he had 13 catches for 330 yards and 3 touchdowns along with 9 carries for 235 yards and 4 touchdowns.
In track, Branch set an NCAA championship meet record in the 100 meters with a time of 10.0 seconds at the 1972 NCAA championships semifinal in Eugene, Oregon. Branch placed 5th in the final with 10.1, and he said "My goal has always been to win the NCAA 100 meter championship. This is my last track meet, since I expect to sign a pro contract with the Oakland Raiders within the next two weeks."[3][4] He also posted a personal best of 20.5 seconds in the 200 meters.[5] He graduated from Colorado in 1972.
Oakland/Los Angeles Raiders
Branch was selected in the fourth round of the 1972 NFL Draft with the 98th overall pick by the Oakland Raiders. He spent his entire 14-year NFL career with the Oakland/Los Angeles Raiders, winning three Super Bowl rings in Super Bowl XI, Super Bowl XV and Super Bowl XVIII. In his final season of play with the Raiders in 1985,[7] his season ended prematurely when he was placed on the injured reserve list. In 1986, he again landed on the reserve list after suffering a pulled hamstring during the preseason.
Branch finished his NFL career with 501 receptions for 8,685 yards and 67 touchdowns. In 20 playoff contests, he compiled 73 receptions for 1,289 yards, an average of 17.7 yards per catch, and five touchdowns. He held the NFL career playoff records for receptions and receiving yards, which stood until they were broken by Jerry Rice in 1993 and 1994, respectively, while with the San Francisco 49ers. Among his individual accolades were being selected to four consecutive Pro Bowl teams (1974, 1975, 1976, and 1977), and three times being selected as a first-team All-Pro (1974, 1975, 1976). In addition, he led the NFL in receiving yards once (1974) and receiving touchdowns twice (1974, 1976).
Branch played for the Los Angeles Cobras of the Arena Football League in 1988, their only season of existence.
He was a nominee to the Pro Football Hall of Fame, and was a semifinalist in 2004 and 2010. In 2011, the Professional Football Researchers Association named Branch to the PFRA Hall of Very Good Class of 2011.
Branch died on August 3, 2019, two days after his 71st birthday. His body was found in a hotel room in Bullhead City, Arizona. According to police his death was due to natural causes, based on an initial investigative report.
The
Jet Award

Selection Process
To be considered for the Jet Award, players must be a Division 1 college football team member and meet the following qualifications:
Be a primary return specialist (Kick or Punt returner) for their team.
Be among the national leaders in return categories.
Show leadership, courage, desire, respect for authority and discipline.
Award Presentation
The first round of voting should be conducted in late September and early October. From that first round of votes, the list of 12 semifinalists will be created and released at the end of October. The second round of voting will take place in mid-October to form the list of four finalists.  A final vote in early December to determine the winner and the decision is announced at the Award Presentation.
Damon Benning
Damon Benning, (Lead Voting Panelist) was a four year letterman who helped lead the Huskers to back-to-back national titles. He finished his career carrying the pigskin 270 times for a total of 1,562 yards. Benning also caught the ball 12 times for a total of 134 yards and returned 32 kickoffs for 770 yards. He finished his Husker career with 2,625 all-purpose yards. Due to his outstanding career, Benning was signed as a free-agent by the Carolina Panthers in 1997. Currently Benning focuses his attention on The Sharp & Benning in the Morning on 1620 The Zone.
JOHNNY RODGERS WIL ALSO RECIEVE A VOTE ALONG WITH THE PREVIOUS WINNERS
Tom Shatel
Omaha World Herald (Local)
Adam Rittenberg
ESPN.com (Midwest/National)
Bruce Feldman
CBS Sports.com (Pac-12/National)
Dennis Dodd
CBS Sports.com (Midwest)
Coley Harvey
CBS Sports.com (Midwest)
Gerry Dinardo
BTN Former Head Coach (Midwest/National)
Damon Benning
Former College FB Player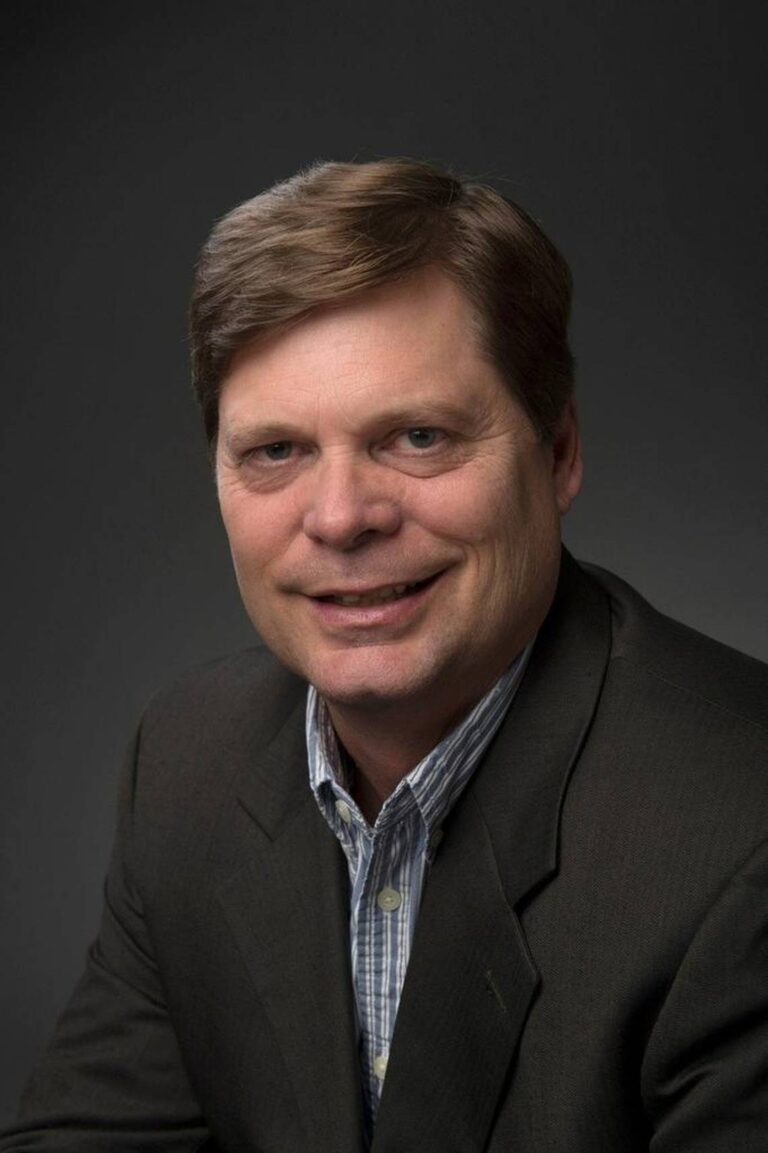 Blair Kerkoff
KC Star (Midwest)
George Schroeder
USA Today (Pacific NW)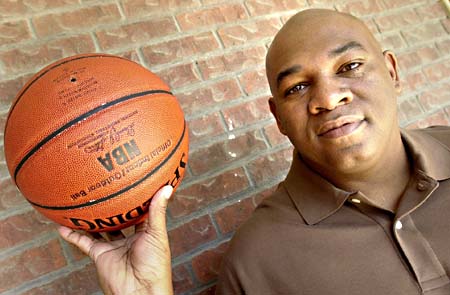 Cedric Golden
Austin American Statesman (Texas)
Bill Doleman
Comcast/NBCU (Southwest)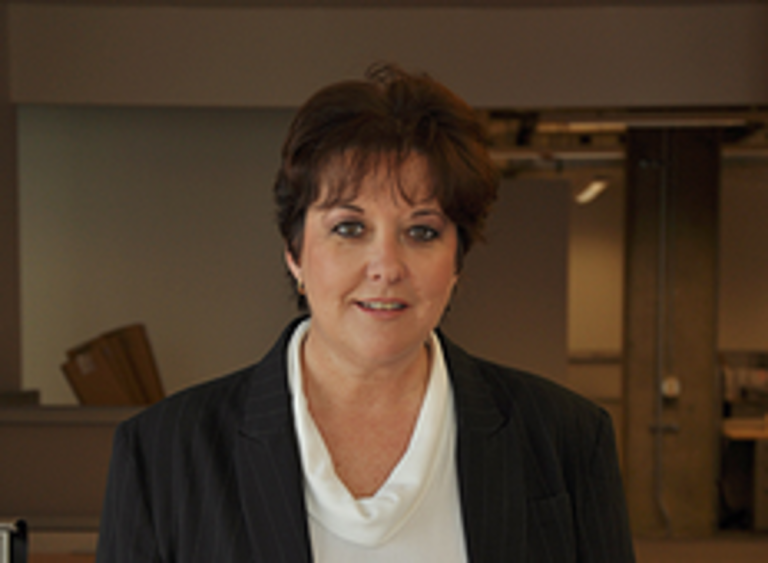 Lisa Horne
Fox Sports (Pac-12)
Charles Davis
Fox, Sports/NFL Network (National)
Heather Dinich
ESPN.com (East Coast/ACC)